African American Heritage
Did you know that…
Texas's Constitutional Convention of 1866 proposed a system of public education which included separate schools for African American children.  The Texas Constitution of 1876, Article 7 Section 1, stated "... it shall be the duty the Legislature of the State to establish and make suitable provision for the support and maintenance of an efficient system of public free schools."  This led to the formation of a Negro School District with four public schools in Hays County — Antioch, Pleasant Hill, San Marcos, and Berry Durham. Property (four acres) was purchased on South Fredericksburg Street in San Marcos from Major Ed Burleson Jr. The San Marcos school, known as the Negro School, opened on January 13, 1877.
Circa 1897, when the photograph was taken, the principal was Professor L.D. Simmons, assisted by M. A. Dobson and Kittie Smith.   In 1918, due to the growth of the African American population, the school building was moved to a 7.3-acre site at Endicott and Comal Streets, and a new larger room was added.  One of the longest serving teachers and former student was Ola Lee Coleman who retired after 37 years in 1952, two years before integration became law. When a name change was proposed in 1961, Ola Lee Coleman School was one of the suggestions.  However, the school board selected the name Paul Lawrence Dunbar (1872-1906), African American author from Dayton, Ohio.
After integration was complete in the 1960s, Dunbar School closed.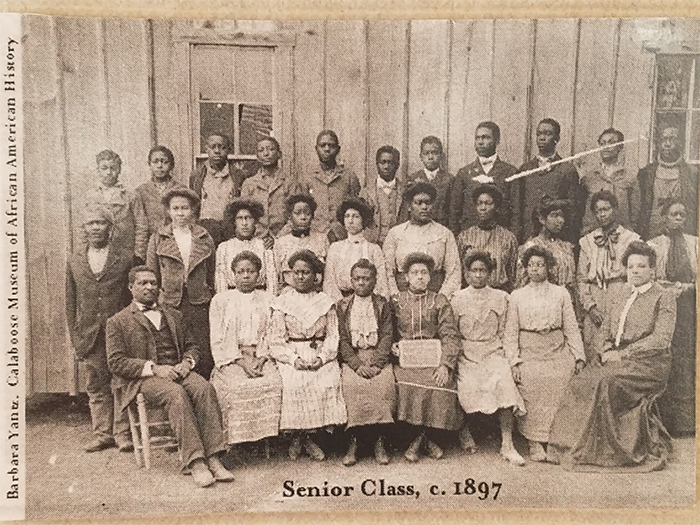 ---
Pictures of the Past (coming soon)