Welcome to Hays County Historical Commission
---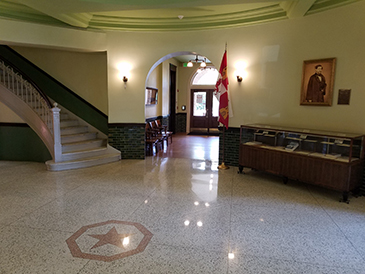 Next Commission Meeting:
December 2020 - Details to follow
The Hays County Historical Commission is a group of volunteers appointed by the Hays County Commissioner's Court for a two year term to preserve the history and cultural resources of Hays County. In addition to implementing the State Historical Marker program of the Texas Historical Commission on a local level, the Hays Historical Commission is active in the preservation of area cemeteries and historical sites. Our purpose is to provide information to the public and educational resources on the significance of our heritage in Hays County.
Since its establishment in 1953, the Hays County Historical Commission has erected markers at important sites across the county, inventoried every cemetery in the county, and conducted a survey of our historic locations. The Commission is active in nominating properties to the National Register of Historic Places, which is our nation's honor roll of significant places in our history. One of our current projects will be restoring the old jail in downtown San Marcos. The Historical Commission also publishes books and brochures pertaining to the history of the county, a list of which are available on this web site.
---
HCHC Highlights
The Historic Kyle Railroad Depot
A Train Stop that Built a Prairie Town 
The town of Kyle emerged in the 1880s when the International and Great Northern Railroad (I&GN) established a townsite and a depot. The Kyle Depot and the early history of  Kyle are inextricably linked, and one could not have existed without the other.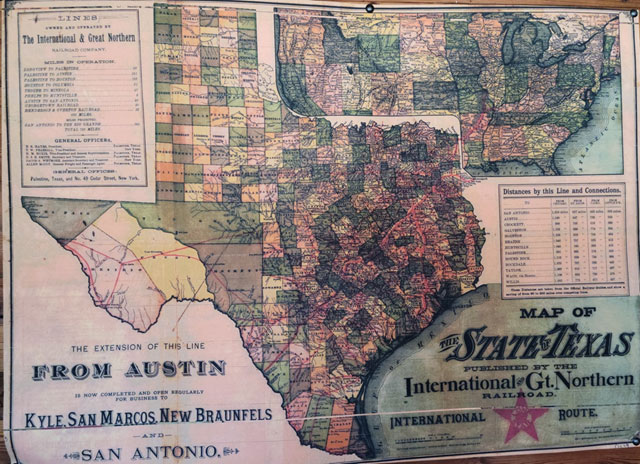 The I&GN began laying tracks for routes in Texas in the 1870s. A crucial part of the route was in Central Texas between two main cities, Austin and San Antonio. Steam engines required periodic refills of water to run so I&GN needed to establish water stops or depots every 10-15 miles. Captain Fergus "Ferg" Kyle granted I&GN 200 acres of his open prairie farmland approximately 12 miles west of Lockhart and four miles south of Mountain City for $1 and other considerations to I&GN on July 24, 1880. Texas landowners like Kyle understood the advantages of partnering with railroad companies to get their cattle and crops quickly to markets and for local land development.
On September 1, the I&GN sold approximately 176 acres to the Texas Land Company for $2000 for real estate development and kept the remainder for track right-of-way and to build a Depot. Martin Groos surveyed the land surrounding the Depot and the Texas Land Company conducted an auction of commercial and residential lots on September 25, 1880. The auction was a festive occasion with local farm families traveling in wagons and sharing their homemade Texas country cooking of "fried chicken, deviled eggs, potato salad and the usual cakes, pies, and home baked bread," according to author Ann Miller Strom in her book, The Prairie City, A History of Kyle, Texas…."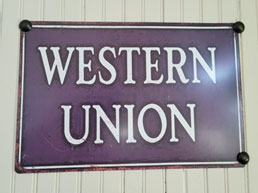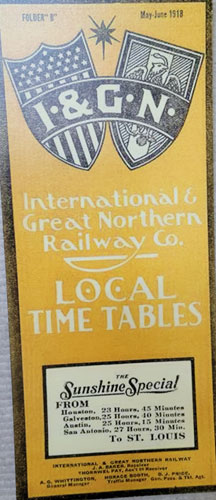 The first permanent Depot was built by December 1880 and the new town of Kyle grew with the building first of a saloon, hotel and meat market to meet the needs of new residents, laborers, and travelers. In 1916 the first Kyle Depot building caught fire and the station's clerk, porter, and all-round helper Robert Parks, who lived at the Depot, courageously risked his life to save a majority of the shipments and an important delivery receipt book by throwing them out a window while the flames roared around him.  Mr. Parks moved up in rank to become station master and spent 27 of his 48 years with the railroad at the Kyle Depot.
A new Depot was built in 1917 which was then located at the end of Center Street. It was moved slightly north to its current location in 1951 to allow access from downtown Kyle to Highway 81.  The Depot increasingly became an important hub for shipments of cotton and cattle to and from the surrounding area. The Depot also grew into a center of activity for local residents who received telegraphs at its Western Union office, retrieved big and small shipments, and of course, traveled from, or greeted their out-of-town guests arriving at the Depot. During both World Wars, the Depot was particularly busy as soldiers left or returned from overseas. By the 1960s, however, passenger cars, trucks, and interstate highways became the preferred mode for traveling and transporting goods and the Depot's business drastically declined. In 1965 the Depot closed after serving the town for nearly a century. Thanks to local prominent business owner Charles "Chuck" Nash Sr., Kyle city leaders, the Burdine Johnson Foundation, the Hays County Historical Commission, and many volunteers, the historic Kyle Depot building was preserved. The Depot is now operated as the Kyle Railroad Depot and Heritage Center for visitors to tour and stands as a reminder and a symbol of the founding of the City of Kyle.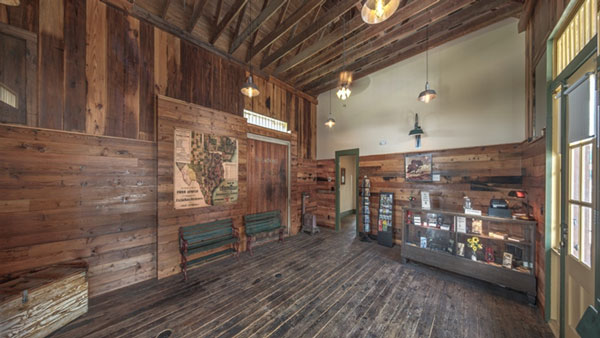 ---
Both the "Historic Courthouse Museum" in San Marcos and the "Kyle Railroad Depot and Heritage Center" in Kyle are closed until further notice. We regret this inconvenience, but we must place the health and safety of our citizens first during these difficult times. The members of the Hays County Historical Commission are continuing their work and research remotely and virtually. If you have any questions, please contact Kate Johnson, HCHC Chair katejhalifax@aol.com
Sincerely,
Kate Johnson, Chair
---
Clear Springs and Limestone Ledges: A History of San Marcos and Hays County by G. Johnson, D.W. Kerbow, L. Simon, M. Storm, and F. Stovall has interesting historical information for great reading. For example, book two in the publication names black-owned businesses in Kyle, Texas during the early nineteen hundreds: Albert Taylor's Cleaning and Pressing Shop, John Sewell's Cafe, George Sewell's Grocery Store, Jeff Sewell's Barber Shop and Kirby Smith's Barber Shop. Rich in information about the cities in Hays County, this publication can be purchased at the Hays County Historical Commission, check the website or call the office.
---
Upcoming Events
Interested in applying for an "Undertold Story Historical Marker"?
Unlike regular markee applications, these types of markers do not require full documentation at first and be sent directly to THC, or through the Hays County Historical Commission (HCHC). Untold markers re intended to address historical gaps, promote diversity of topics and proactively document significant underrepresented subjects or untold stories. Untold markers are paid for non-refundable application fees levied on all other markers. For more, click here.
---
Kyle Railroad Depot & Heritage Center
100 N Front Street
Kyle, TX 78640-4172
512-262-1188
kyledepot@gmail.com
Open each Saturday of the month from 10am to 2pm, and for requested special tours
Historic Hays County Courthouse Museum
111 E San Antonio Street; First floor
San Marcos, TX 78666
512-393-2277
hayshistoricalcommission@gmail.com
Open on Tuesdays from 9:00am to 4:00pm and the second and fourth Saturdays of the month from 10am to 2pm.
Contact us to request special tours and study sessions for research purposes.