Welcome to Hays County Historical Commission
---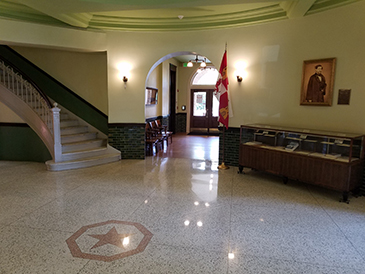 Next Commission Meeting:
Friday, February 28, 2020 - Driftwood, TX
Click here for details
The Hays County Historical Commission is a group of volunteers appointed by the Hays County Commissioner's Court for a two year term to preserve the history and cultural resources of Hays County. In addition to implementing the State Historical Marker program of the Texas Historical Commission on a local level, the Hays Historical Commission is active in the preservation of area cemeteries and historical sites. Our purpose is to provide information to the public and educational resources on the significance of our heritage in Hays County.
Since its establishment in 1953, the Hays County Historical Commission has erected markers at important sites across the county, inventoried every cemetery in the county, and conducted a survey of our historic locations. The Commission is active in nominating properties to the National Register of Historic Places, which is our nation's honor roll of significant places in our history. One of our current projects will be restoring the old jail in downtown San Marcos. The Historical Commission also publishes books and brochures pertaining to the history of the county, a list of which are available on this web site.
---
HCHC Highlights
Hays County Historical Commission Chair Kate Johnson Recognized by State with Leadership Award
Hays County Courthouse, San Marcos, TX (February 12, 2020) — The Texas Historical Commission presented Hays County Historical Commission Chair Kate Johnson with the John Ben Shepperd County Historical Commission Leadership Award at its recent REAL PLACES, Preserving Historic Texas 2020 Conference. Johnson also received the award in 2010.
"Congratulations to Kate Johnson on this prestigious award," County Judge Ruben Becerra said. "Her efforts to preserve the history and tell the stories of all the people of Hays County has not gone unnoticed."
Precinct 1 Commissioner Debbie Gonzales Ingalsbe congratulated Johnson, saying "This is a well-deserved award in recognition of Kate Johnson, who has done so much for Hays County in preserving our wonderful history."
The award is named for former Texas Secretary of State John Ben Shepperd, who following his retirement from law founded the Texas Historical Marker program.
Historical Commission members gave Johnson a standing ovation as she was recognized for her inspirational leadership and active community involvement. Johnson is the driving force behind such projects as the restoration of the Kyle Railroad Depot and Heritage Center, the 1884 Hays County Jail, and the Katherine Ann Porter Literacy Center.
"I am honored to receive this prestigious award," Johnson said. "My sincere appreciation goes out to the dedicated members of the Hays County Historical Commission. Their commitment as volunteers in preserving and protecting the history of Hays County plays an integral part in my receiving this distinguished award from the Texas Historical Commission. I'm also grateful to all the members of the Commissioners Court for their continuing support of our efforts."
Johnson has also recently been appointed to the Board of Directors of Preservation Texas, the only private, nonprofit statewide preservation organization in Texas.
Photo Below:
State Leadership Award winner Kate Johnson was presented with the John Ben Shepperd Leadership Award by Texas Historical Commission Executive Director Mark Wolfe (left) and Vice Chair John Crain at the REAL PLACES conference. (Photo courtesy of Friends of the Texas Historical Commission).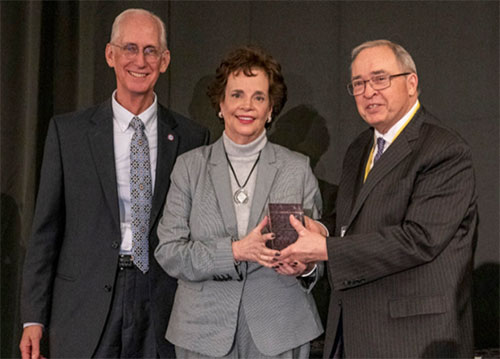 ---
Upcoming Events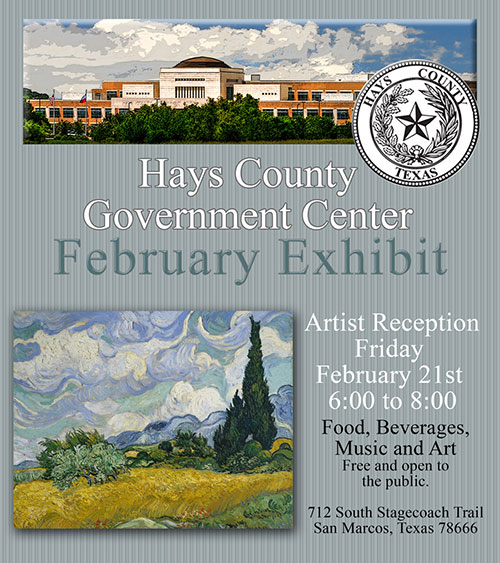 ---
Kyle Railroad Depot & Heritage Center
100 N Front Street
Kyle, TX 78640-4172
512-262-1188
kyledepot@gmail.com
Open each Saturday of the month from 10am to 2pm, and for requested special tours
Historic Hays County Courthouse Museum
111 E San Antonio Street; First floor
San Marcos, TX 78666
512-393-2277
hayshistoricalcommission@gmail.com
Open on Tuesdays from 9:00am to 4:00pm and the second and fourth Saturdays of the month from 10am to 2pm.
Contact us to request special tours and study sessions for research purposes.