Kyle Railroad Depot & Heritage Center
---
It is with great sorrow and regret that we inform you of the passing of Ralph Randow, who served as our Train Engineer and delighted hundreds of children who visited the Kyle Depot. He will be forever missed, but not forgotten. Our deepest sympathy and prayers of support are with Trisha, his wife, and his family.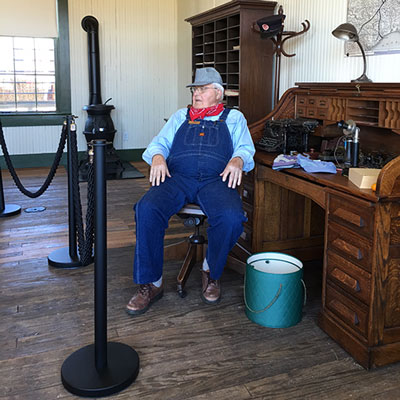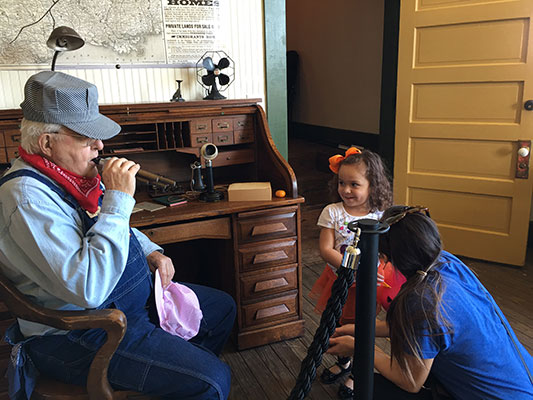 ---
The Kyle Railroad Depot & Heritage Center has been restored and will be open on Saturday from 10 AM to 2 PM and at other times by special arrangement with a telephone call to 512-262-1188 or email kyledepot@gmail.com for information.
Inside the 1917 building you will find two waiting rooms with period furnishings and a documentary on the founding of Kyle by the International & Great Northern Railroad at a land auction in 1880. The station masters office has been restored and an audio loop with train announcements and station master comments helps create the realistic feel of the station.
click to view larger